Construction Insurance in Waterloo, IA
At Elliott-Hartman Agency, we're committed to protecting your business and understanding the unique exposures facing the construction industry. We have established relationships with providers like United Fire, Travelers, Acuity Insurance, Grinnell Mutual, Integrity Insurance and more. These partnerships allow us to shop for competitive rates on behalf of our customers and create a custom plan to meet their individual needs.
Excavating Contractors, Commercial Builders, and more
Before breaking ground on a policy, we begin by learning about your construction business and the contracts you've entered in. With this knowledge, we strive to help you understand and manage your exposures.
In addition to traditional coverage, we offer protections specifically tailored for the industry. We have experience writing across many areas of contractors' insurance including excavating contractors, commercial builders, home builders, and trade contractors. We also offer the Association-sponsored insurance program to members of Master Builders of Iowa; a partnership to reward MBI members for their safe construction practices.
To learn more about our products and services for the construction industry, please contact us at your convenience.
Knowledgeable Agents Laying a Foundation of Protection
We are committed to providing our clients with exceptional customer service, and we enjoy building long-term relationships. Once a policy is in place, we encourage our clients to continually account for any changes that could affect coverage such as an equipment purchase or building move.
If you're ready to lay out a blueprint for coverage, request a quote to begin working with a knowledgeable agent.
Our Location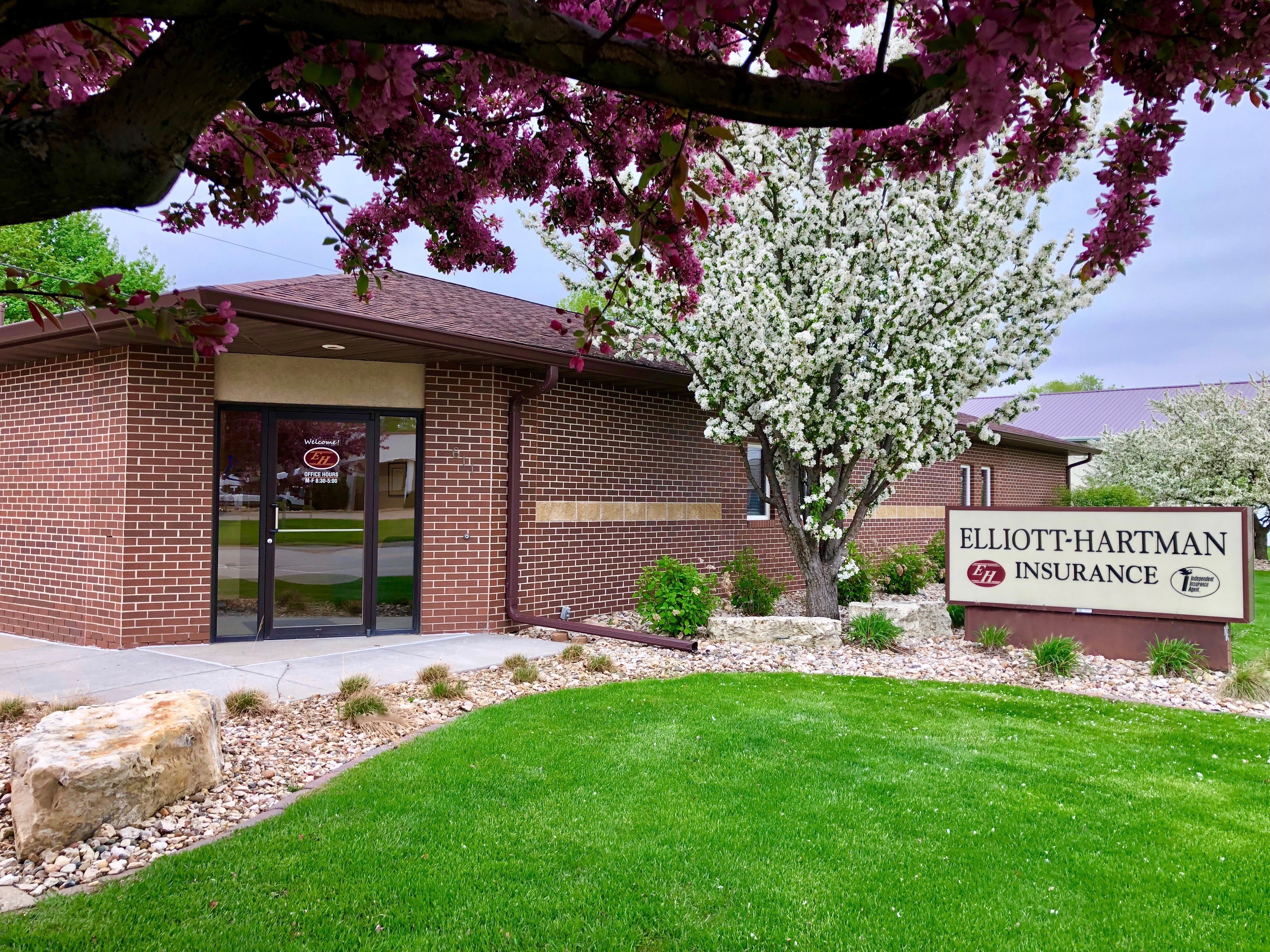 Elliott-Hartman Agency
611 Ansborough Ave
Waterloo, IA 50701
Main office:
319-233-8459
Toll free:
800-765-2949
Fax:
319-232-0645
Testimonials
Working with Elliott-Hartman to place my business insurance was very easy and I found their staff to be very knowledgeable.
Donna was great to work with for my homeowners insurance.
I felt better working with Elliott-Hartman to place my truck insurance knowing that they have been specializing in trucking for over 25 years. Bob's knowledge about the most recent CSA rules has been very helpful.
The agents at Elliott-Hartman are very easy to work with - you won't be disappointed.