Truck Insurance in Waterloo, IA and Surrounding Areas
InGear Express Trucking News


At Acuity, we have a deep appreciation for truck drivers. We are always looking for ways to further our trucking education and improve our understanding of what truckers go through while out on the road. In that spirit, we recently sent several of our employees to a training class at Fox Valley Technical College's Truck Driving School.

Check out our video to see how this training impacted our employees and how it will impact our trucking customers.
Join the conversation!
Trucker Focus - Acuity Insurance
Simply Acuity Trucking Blog
ACUITY takes pride in understanding truckers and the trucking industry. As part of our ongoing focus to find new ways to share our trucking expertise and provide additional value to our customers, we have launched Simply Trucking, a blog tailored to providing truckers with informational content.

Simply Trucking, which is part of our Simply ACUITY blog, provides Cliff Johnson, our Trucking Specialist, the ability to reach out to truckers and provide education on important issues affecting the industry. His blog posts will touch on many different trucking topics, including safety tips, industry updates, loss control information, best practices, and fun posts about the industry.

With over 29 years in the transportation sector, including experience as both a company driver and an owner/manager of a trucking company, Cliff has first-hand experience that helps him understand truckers' concerns, detailed knowledge of transportation regulations, and a background in insurance loss control to help answer any questions that arise.
Going the Extra Mile for Your Convenience.
Get the most mileage from your transportation insurance by working with Agents that specialize in the trucking industry. Our Agents can place your Motor Carrier Primary and Non-Trucking (bobtail) Liability, Physical Damage, Cargo and Workers Compensation coverages.
Insurance Company Marketing
With our access and relationships with several of the top Transportation Insurance companies, we can shop around on your behalf for the combination of price, product and service that best meets your needs.
DOT Compliance
We can assist with your DOT compliance needs, such as Mock Audits, Driver Files, Maintenance Files, hours of Service and much more.
Safety Programs
We can help you develop a quality Safety Program including Safety manuals, Maintenance Programs, Accident Reviews and more.
Driver Safety Meetings
Safety Meetings for your drivers can be customized to meet your needs and held at your convenience. Each year we hold dozens of Driver Safety Meetings throughout the Midwest for our customers. Twice a year we sponsor and participate in a FREE day long "How to Survive a Federal DOT Audit" seminar. We work with FMCSA Inspectors and Iowa DOT Offices to get the current rules and regulations to many carriers who otherwise do not get this information.
Related Links
FMCSA ELD Rule and Implementation

Iowa Traffic & Road Conditions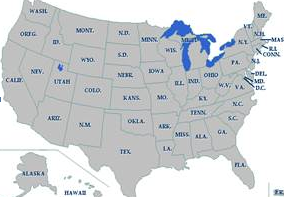 National Traffic & Road Information
---