Insurance Tips
Trucker Focus

With so many apps available to the trucking industry, it can be confusing to pick the right ones. Apps can help truckers enhance three important areas: their time, their safety, and their bottom line. If you have a trucking customer looking for help with this topic, here are some free apps that may be helpful to their operation.
oCFR. The online Code of Federal Regulations mobile app from the U.S. Pipeline and Hazardous Materials Safety Administration (PHMSA). It provides quick access to its hazardous materials and safety pipeline regulations.
Drive Axle. This app allows drivers to scan and send documents through a smartphone, tablet, or laptop, allowing drivers and motor carriers to document work completed more efficiently and invoice quicker.
Trucker Path. The Trucker Path app provides truck stop locations, fuel prices, parking availability, and weigh station locations.
Drivewyze PreClear. Depending on CSA score, this app allows truckers to bypass more than 700 weigh station locations.
Weather Channel. This app will help ensure your trucking customers are not caught off guard by weather.

To read about other free apps available to your trucking customers, check out our 15 Useful Apps for Truckers blog written by Acuity's Trucking Consultant, Cliff Johnson. This post, along with others written by Cliff, and all our trucking resources, can be found on the Acuity Trucking Page.
Preparing for Spring - A Checklist for Home and Property Owners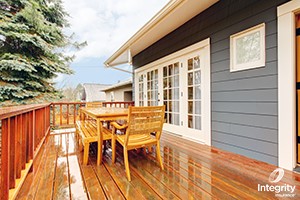 After a long Midwestern winter it's finally time to think about opening the windows to capture those cool spring breezes.
After a long Midwestern winter – lots of snow, ice, sleet and cold – it's finally time to think about opening the windows to capture those cool spring breezes. But before you throw open the doors, take a few minutes to review this checklist of things to do to keep your home safe and secure throughout the rainy season.
Tips to help property owners safeguard their homes this spring:
Make sure your windows are operating properly. Check to make sure the mechanisms of your windows – whether they're casement, sliding or double-hung – are functioning properly. Lubricate tough-to-open windows to that opening and closing take little effort.
Trim your trees and bushes. Now's the time, before the buds are on the greenery, to cut back limbs that overhang your gutters and to trim shrubbery that's too close to the house. Keeping them away from your home will help prevent moisture buildup, mold, and storm-related damage.
Make sure spring rainfall runs away from your house. Grade your lawn and landscaping beds to direct water away from your foundation. Foundation leaking and cracks can be extremely costly. Use downspout extenders to keep drainage as far away as possible.
If you have ivy crawling up your house, now's the time to cut it back. As attractive as ivy is, it's not good for your exterior, whether wood, vinyl, brick or stone. Ivy traps and holds moisture against the home and forms attachments to exterior surfaces that could degrade their strength and integrity.
Fix any leaks you're aware of. Winter often brings with it ice dams that develop on the shingles over your gutters. If these caused you problems over the winter, have a professional repair the spot, both inside and out to prevent further damage from rainwater.
Repair concrete driveway cracks. Winter cold expands concrete and often leads to cracking. Keep yours from eroding further during this wet, rainy season by patching any spots that may have erupted over the winter.
Clean dryer vents. Spring is a good time to check your vent – clogged vents cause warm air to blow back into the room and, more importantly, can pose a fire threat if left unchecked.
Have your air conditioner professionally checked. Often air conditioning systems require new insulation over the pipes coming into your home and a good cleaning at the base to remove leaves and other debris. This will help the unit function at higher efficiency.
Clear out planting areas. Rake all the dead leaves and plants from your landscaping areas to reduce mold and allow rain to reach the roots of shrubs or other plants. This is most important for those areas up against the house, where added moisture is never a good thing!
Check caulking and weather stripping around all doors and windows. The harsh temperatures and built-up ice can cause caulking and weather stripping to crack and lose effectiveness. Replace any that's worn with new, making sure to paint caulk where required to seal out moisture.
These tips will help you take on spring with confidence that your house and yard are ready for spring!
Tips to Save on Home Heating Costs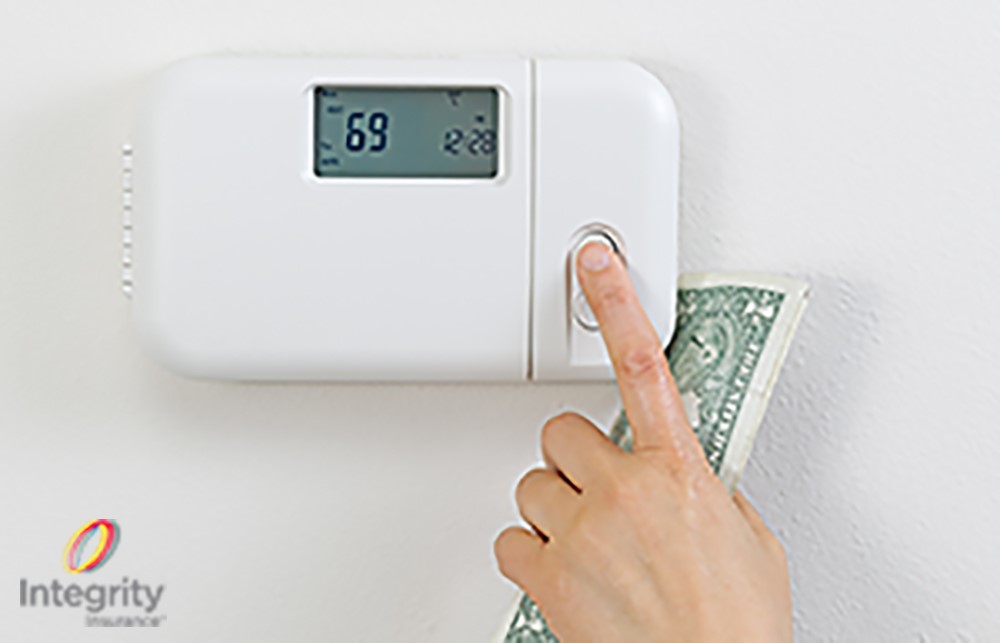 It's no secret winters in the Midwest are frigid. Keep the chill outside by following these helpful tips to reduce your energy bills without sacrificing comfort.
Make your home more energy efficient
According to the Department of Energy, making your home more energy efficient can save 5 to 30 percent on your monthly energy bill. Just think of what you could do with that savings!
Make sure your attic and ceilings are sufficiently insulated as heat rises and if it's not stopped by insulation, it will escape through your roof
Furniture should not block floor vents or radiators
Consider installing a programmable thermostat (ideal for those away from the home for set periods throughout the week); according to energystar.gov/, proper usage can save around $180 every year in energy costs (again, more money in your pocket!)
If you have a wood fireplace, make sure the damper is closed when it's not in use
When purchasing new appliances, consider ones with energy star label; not only do they operate more efficiently but some may be eligible for federal tax credits (visit energystar.gov http://www.energystar.gov/about/federal_tax_credits for more information)
Windows and Doors
Proper maintenance of windows and doors is key to improving energy efficiency in your home. According to popularmechanics.com, seven to 12 percent of a home's heat loss occurs around windows and doors.
Add or replace weather-stripping around doors — the cost is inexpensive and typically easy to install or replace
Repair or replace broken or cracked window and door glass
Open curtains and blinds during the day so sunlight can warm the room and close them at night as they act as a second barrier against cold winter air
· If replacing your windows or new construction, consider thermopane windows as they can increase the energy efficiency of your home up to 70 percent
Hot Water Savings
Insulate your hot water heater as this may help hot water stay hot longer without using extra energy
Install a low-flow showerhead; many homes built after 1992 have this so if you have an older home consider the update
Run the dishwasher or washing machine when it's full; turning on either machine when only half full wastes hot water.
Wash clothes in cold water
Clean the lint filter in your dryer so it functions efficiently
To learn more about home heating, check out this infographic [hyperlink: http://energy.gov/articles/energy-saver-101-infographic-home-heating] courtesy of the Department of Energy.
Why You Need an Annual Insurance Review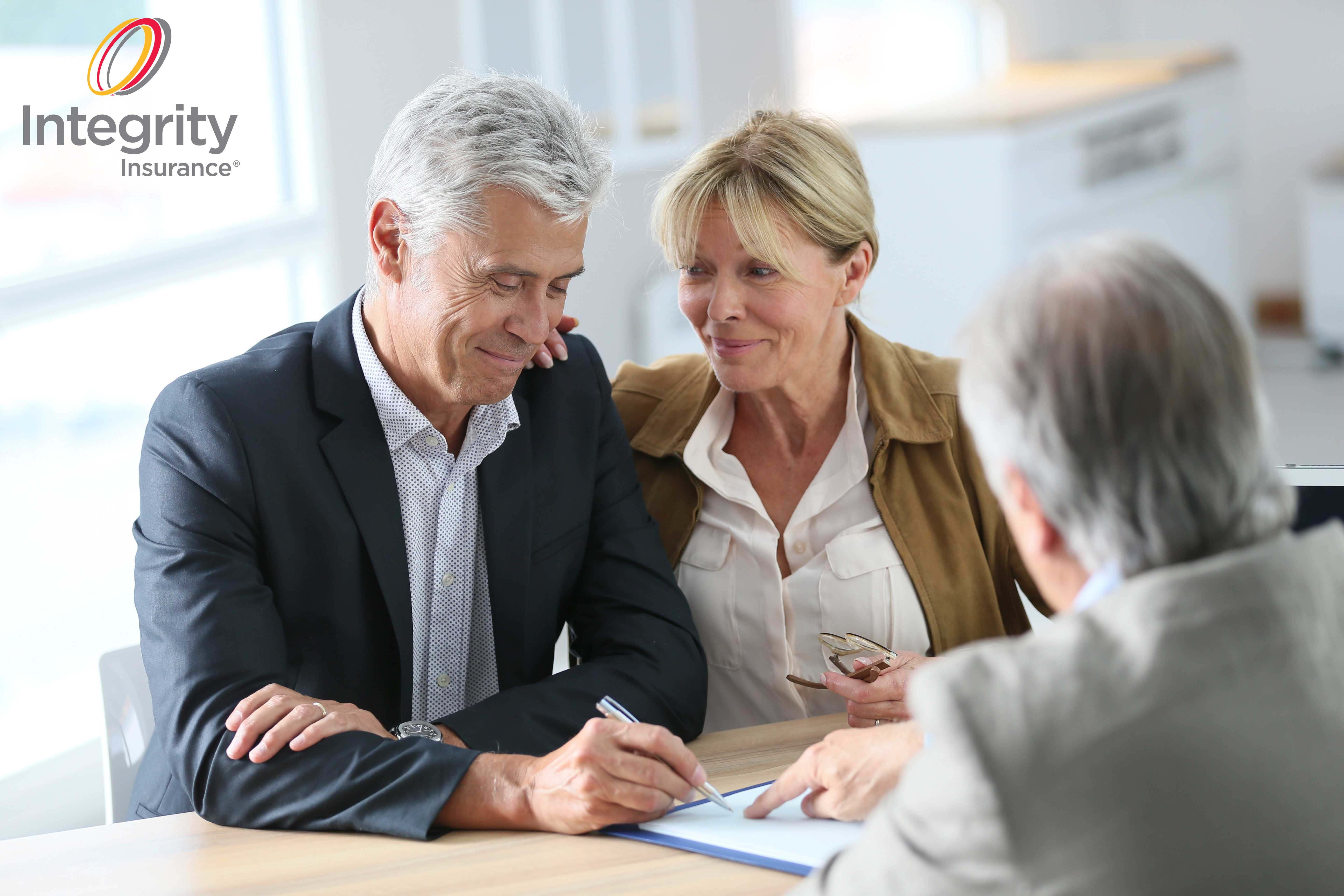 For many of us, an insurance review isn't top-of-mind as we're making New Year's resolutions; but it should be. January is the perfect time to meet with Donna and review your current coverage. Likely, many things have changed since you first signed your policy, which means you may not be fully covered for all that you own. It's best to understand what your insurance covers today so you aren't surprised tomorrow.
Here are a few questions you should consider for an annual insurance review.
What's New?
Do you have a teenager who received his/her driver's license? Have you retired or started a new job? Any of these changes could affect your coverage. For instance, you may want to consider asking about auto coverage for a second car for your teenager.
What Have I Purchased, Renovated or Built?
Did you purchase any new lawn equipment, appliances or furniture? What about that expensive piece of jewelry you purchased for your significant other as a gift? Did you make any renovations to your kitchen or bathroom, or build a shed or deck? You'll want to know if your current homeowner's insurance policy has enough coverage for these items or if you need to purchase additional coverage.
Are there any discounts we can take advantage of?
Ask us about bundling your home and auto policies to save you money. You may qualify for lower rates if you'd added a security system to your home.
Even if nothing has changed since you first signed your policy, it's still a good idea to reach out to Elliott Hartman and schedule an appointment to review your current policy.
Disclaimer: The above are merely suggestions and tips, and are not meant to guarantee individual results.
Tips to Winterize Your Car
Winter is right around the corner and with it comes sub-zero temperatures and harsh driving conditions. Each year, 24 percent of weather-related vehicle crashes occur on snowy, slushy or icy pavement and 15 percent happen during snowfall or sleet.1
Is your car prepared for the upcoming winter months? Check out our quick tips below to make sure you're ready to go before the first snowfall.
Pack an emergency kit – include items in case of an accident or if you get stranded
Include: flares, jumper cables, ice scraper, sand and shovel, first-aid kit, flashlight and batteries, non-perishable food items, warm clothing, blanket and boots
Service your vehicle regularly – if you are unsure with any of these items, reach out to your local auto shop.
Change your oil – switch to a thinner, less viscous oil, which keeps the circulation throughout your engine running smoothly
Install winter wipers and keep wiper fluid full – whether it's sleet, snow or slush, wipers and fluid will keep your windshield clear so you can see the road
Check your battery – cold weather can be tougher on your battery
Check anti-freeze mixture – you'll want a 50:50 anti-freeze to water ratio, which prevents coolant from freezing
Check tire pressure often – when the temperature drops, so does the air pressure in your tires, worsening traction on the road
Consider snow tires – the tread on non-snow tires could harden in colder weather, reducing your tires' ability to grip the road
Fill up – always have your gas tank at least half full to prevent a gas line freeze-up
These tips should help keep your car in tip-top shape this winter. Contact Donna at 319-233-8459 ext 111 to make sure your car insurance is in tip-top shape as well!
Considerations as Your Students Head Off to College
It's fall and that means Back-to-School time. Thousands of students will be heading off to college. Parents will be busy gathering items to make dorm life as comfortable as home. Some lucky students will even be taking a car with them. Does insurance to cover all those students, family possessions and vehicles leaving the parent's home ever cross the parents mind? Following are some items to share with your insured's to consider.
What's insurance got to do with college? Many parents recently moved a child off to school. The process included numerous trips unloading personal property from the car, pick-up or U-Haul into a dorm or off campus housing. Some students were even allowed to take a car off to college. Independent insurance agents can partner with their insureds and assist them in evaluating these new risks and educating them on available coverage options.
Here are some suggested areas of discussion:
Home Sweet Dorm - Insurance for Personal Property off Premises
Insurance companies consider college students as residents of their parents' home, temporarily residing elsewhere. They consider dorm-room contents to be "personal property, located off premises". Most homeowners/renters policies limit off premises coverage up to 10% of personal property limit. Parents need to decide if that's enough to repair/replace the items away at school. If not, purchasing a separate renters or property policy for the dorm room might be a consideration.
Moving On Up - Renters Insurance
Nearly 1/5 of college students rent off-campus apartments. Insurance companies often consider apartments to be a permanent residence. These apartments cannot be covered under the parents' policy for contents nor liability. Generally, the person who signs the lease is held liable (and may be sued) if someone is injured on their leased premises or by their property. If an injured party thinks roommates or parents might be responsible for the claim, they may be sued also (whether they've signed the lease or not). Students living off-campus should buy their own renters policy. Many insurance companies will not insure multiple names nor unrelated names on a single policy. However, if a parent signed the lease, both parent and student should be named as insureds on the policy. The annual premium for renters insurance is very reasonable.
Up and Away - Covering Students & Their Things Travelling Abroad
Studying abroad can provide a host of insurance issues. For example, an insurance company can suspend theft insurance at a student's domestic residence if they have been studying abroad for more than 45 days. Discuss coverage for students for at least the following major areas:
Theft of personal property
Trip cancellation/interruption
Emergency medical evacuation and/or repatriation coverage
Health and/or hospitalization
Hot Wheels - Impact on Auto Insurance
Very few colleges allow freshman living on campus to bring their cars. But 70% of the rest of the students have them. Things to consider that may affect premium are:

Leave the car at home. Check eligibility for a reduced rate if the car is: titled in the student's name, no one else will drive AND student resides more than 100 miles away from the car.

Take the car to college and

Notify insurance company of the car's new garaged location
Check state laws to ensure adequate liability coverage
Consider putting car title in student's name if 18 years or older. As titleholder, they should get their own auto policy. This will decrease the parent's liability exposure
Discourage student from allowing others to drive their car - they are still responsible for the car and what is done with it!
This is not meant to be an all-inclusive list of concerns, but rather a jump start to get both the agent and the insured thinking of possible changes that might be needed to their current insurance coverage. These conversations may reveal additional items of concern. Once the list of potential needs is established, discussions can begin as to how to cover them.
Excerpts of this article taken from Independent Insurance Agents & Brokers Trusted Choice website. www.TrustedChoice.com
Cyber-attacks on Small Business: The Risk is Real
October is National Cyber Security Awareness Month, shedding a light on an important matter many small business owners may not be aware of. Cybercriminals are targeting smaller businesses with 250 or less employees because many do not have the appropriate security measures in place to protect themselves against fraudulent activity.
A security breach can be detrimental to a small business; the average loss is $38,000.1 Because this loss is so significant, 60 percent of all small businesses will close within six months of a data breach.2
With these cyber-attacks happening at random and within minutes, can your business afford not to be prepared?
How are cyber-attacks happening?
Cybercriminals are sophisticated in their approach to steal a company's information, identity or customer data. Their tactics span from filing a fraudulent business registration to deploying phishing and malware schemes to gain access to confidential information.
What can I do to help minimize my risk for an attack?
Here are some actions small business owners can take to help minimize their risk for an attack.
· Install firewalls, anti-virus, anti-malware/spyware on all computers – refrain from using mobile devices when not connected to a secure network
· Monitor financial accounts daily – all banks have online account access with the option to receive call/text alerts on account activity. If possible, go paperless with statements
· Use strong/unique passwords – passwords should be at least eight characters long, include capital letters, numbers and special characters. Don't repeat passwords or reuse them for personal accounts
· Review banking agreements – understand how much time your bank allows you to report fraudulent activity
· Watch for phishing schemes – the IRS, government agencies, credit card companies and financial institutions will never ask you to verify information through an email. If you receive an email asking for this information, do not respond, click on any links or open any attachments
Importance of cyber coverage
No matter the size of a cyber-attack, consequences can be expensive. Plus, a business must respond quickly to help protect impacted individuals and the business's reputation. This is where the importance of having Cyber Liability coverage comes into play. Cyber insurance is not spyware — it does, however, help clean up the large mess after a data breach. If attacked without the proper insurance coverage, business owners are responsible for loss of income, restoration of computer hardware and data, computer and funds transfer fraud, notification expenses, credit monitoring services, damages to individual persons or companies, PR consultation and regulatory fines, penalties and expenses, etc.
Would your business survive if you had to cover these expenses? Costs for coverage can be less than you think and customized to fit your needs.
Start by implementing these safety precautions today and contact Elliott Hartman Agency to review your cyber liability coverage options.
---
Condo Insurance 101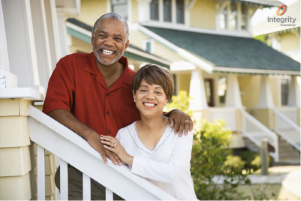 Owning a condominium isn't for everyone, but for those of you looking to downsize a bit, turn over landscaping chores or retire to warmer climates, a condo can be a great alternative. However, with fewer responsibilities to worry about and a new set of rules to follow, life in a condo may take a bit of adjusting for some people — especially when it comes to purchasing insurance. To help explain some of the most frequently asked questions our policyholders have about condo insurance, we put together this helpful guide:
How does condo insurance work?
Because condo owners are ultimately only responsible for the personal space they live in, condo insurance works much differently than homeowners. Whereas homeowners are responsible for insuring the inside and outside of a house (as well as the land it sits on), condo insurance typically only requires owners to insure the interior of their residence. Since owners of a unit do not own the entire condominium complex, the land the condo sits on, the condo's building structure, and the building's common areas are all shared by the collective group of condo owners. From an insurance standpoint, individual unit owners typically pay a monthly fee to the homeowners' association (HOA) to assume responsibility and cover these common areas.
What are condo owners personally responsible for?
When it comes to determining what condo owners are responsible for insuring themselves, there are usually two different types of master policies:
· Bare walls-in master policy: This type of master policy covers all real property on the interior of the unit, except for the fixtures and appliances such as granite countertops, bathroom fixtures, kitchen fixtures, and flooring).
· All-in master policy: This second type of master policy covers all fixtures, installations and additions within the interior of the unit. The unit owner is only responsible for personal items.
What will the homeowners' association (HOA) cover?
Though condo owners are responsible for insuring their own unit, when something happens to the shared buildings and common areas, the condominium's HOA typically takes responsibility. For example, if the building were damaged during a natural disaster, the HOA will make the claim to the carrier and, in turn, the HOA will be covered for the loss. However, if there's a deductible for the claim, that deductible will be split evenly and charged to all unit owners. In other words, if there is a $10,000 deductible and 10 unit owners, each unit owner will be charged $1,000. To learn more about your HOA's insurance agreement, contact the HOA manager.
What about liability coverage?
Determining who's responsible for what may be the most confusing aspect of condo insurance. In the case of liability coverage, condo owners will generally be held responsible if a visitor is injured inside their unit, they accidentally injure someone away from their unit or they damage someone else's property. If someone is injured in one of the complex's common areas (i.e., visitor slips in the pool area), the HOA insurance will typically be responsible.
How much coverage is necessary?
Once condo owners have figured out exactly what is covered under the master policy, it's time to acquire individual coverage for the unit. One of the easiest ways to do this is by taking a home inventory. Go through items of value (e.g., TV, computer, jewelry, furniture, appliances, etc.), take pictures and make sure to write down the item's name, manufacturer, model/serial number, date purchased and purchase price. By writing down as much information as possible, your insurance agent will have an easier time assessing how much coverage is needed, as well as assessing how much compensation you'd receive if the unthinkable were to happen.
Whether you only use your condo for vacation, or you live there year 'round, it's very important that you're familiar with your condominium's insurance policies. Though this resource is intended to serve as a helpful guide, policies vary from association to association, and insurance carrier to insurance carrier. To learn more about properly protecting your condo, contact Donna at Elliott Hartman today!
Should You Pay for Rental Car Insurance?
Picture it; you're standing at the rental car counter waiting to start your vacation. You just got off the plane and the kids are stir crazy. Now, just one quick question before you can begin your vacation. "Would you like to purchase the rental car insurance?" Now, you're pretty savvy about insurance. You've read your policy and ask great questions of your insurance agent each year at your annual review! Unfortunately, the rental car insurance options you have in front of you have nothing in common with your personal auto insurance policy.
Don't worry, there is a simple solution. We've broken it down to two key points that make the decision about whether or not you need rental car insurance an easy one. A little homework before your trip will help the rental process run more smoothly when you get to your destination.
The tips below will help you gather the necessary information to make an informed decision. Rental car insurance is just one of the many examples where your agent can help you make the best insurance decision.Review the two key points you need to know and then contact your independent insurance agent to get started.
1. How much coverage do you have on your car?
As long as you are renting a car for personal use only, then whatever coverage you have on your own vehicle may carry over to your rental car. You'll need to know whether your insurance policy covers administrative fees, loss of use or towing charges.
If you don't currently own a car, and frequently rent or borrow from friends, contact your agent about a non-owner liability policy.
2. Does your credit card provide any coverage?
Call the number on the back of your credit card and ask the operator to send you the rental car coverage details in writing. In most situations, your card may provide a small amount of coverage if the card is used to purchase the rental. Card benefits are often a backup to your personal auto insurance or the rental car insurance (if you choose to purchase).
Coverage varies greatly between cards and there is often more coverage on higher level cards. Liability is usually not included. Whenever you have an insurance question or are concerned or unsure about your coverage, contact your independent insurance agent! Your agent is a resource to help you make informed decisions that protect your property, family and finances. Courtesy of Integrity Insurance
---
Elliot Hartman's Five Key Factors in Selecting a Workers' Compensation Carrier
It's no secret independent insurance agents love to shop for their clients. Think of them as the best gift-givers around! When it comes to shopping for Workers' Compensation insurance, your agent's job is to find a carrier that's the best fit for your business, but the process is a little more complicated than you'd think. Selecting a carrier based solely on economic decisions might not be the smartest choice. And while price is definitely important, it's not the only factor. As an owner or manager it's important to understand the process when it comes to your Workers' Compensation insurance.
Check out these five key factors your independent insurance agent is considering when recommending a Workers' Compensation carrier.
1. Financial Stability
Your Workers' Compensation carrier needs to be financially strong. If they had to pay out a large portion of policies, would they be able to do so? It's important to know before you have to file a claim. A.M. Best is a company that rates insurance carriers' Financial Strength Rating (FSR), which represents their ability to meet commitments to policyholders.
2. Claims handling practices
If the unfortunate happens, how fast would you want the carrier to respond to a Workers' Compensation claim - immediately or several weeks after the incident? Time is money when it comes to business and you can't afford to wait. Carriers track claims response rates and the ones that are highly rated are likely to toot their horn and let you know about their timely and helpful service.
3. Risk management resources
Top insurance carriers should have a library of resources available to help your business maintain a risk-free work environment and information on return-to-work programs. The best part is that access to these resources is usually included in with your Workers' Compensation policy.
4. Experience in your industry
You would never take your BMW to a mechanic that doesn't specialize in imports because they would have little experience with your German engine. That's the same reason why you shouldn't select a carrier that has little-to-no knowledge of your business. Experience in your industry is important so they understand your needs to provide adequate coverage.
5. Tenure in the industry
A carrier who has only been selling Workers' Compensation coverage for 6 months might be more of a risk for your business as opposed to another who has a strong book of business selling Workers' Compensation coverage for more than 30 consecutive years.
Leaving the shopping to an independent insurance agent will not only give you the best possible Workers' Compensation coverage for your business, but the peace of mind that comes along with it. Courtesy of Integrity Insurance
---
Three Important Reasons to have Renters Insurance
Every dollar you take home is important and you do your best to spend them wisely. When purchasing a house, most people borrow from a bank and are required by the lender to buy insurance. However, when you rent, that check and balance isn't in place to remind you of the risks of being uninsured. In fact, an Insurance Information Institute (III) poll completed in 2014 showed that only 37 percent who rent a house or apartment are insured.
Did you know that if you rent, your landlord's insurance will only cover the costs for damage to the building and not your personal items? Renters insurance is well worth the investment. Check out the three ways that renters insurance protects you – the renter.
1. Coverage for your personal possessions
It doesn't seem likely that you could ever lose your "stuff", but it can happen to even the most careful person because well, unexpected things happen. Then what? Well, renters insurance may reimburse you for loss of, or damage to your personal possessions from causes such as fire or lightning, windstorm or hail, explosion, vandalism or malicious mischief, theft, falling objects, weight of ice, snow or sleet, water damage resulting from utilities and electrical surge damage. Some policies even include a limited amount of off premises coverage for when you travel.
2. Liability protection
If you're sued because you, your family member or your pet cause someone to suffer bodily injury or incur property damages, a renters insurance policy gives you protection. How? The policy pays for your defense attorney and any damages awarded - up to the limit of your policy. A standard policy typically provides at least $100,000 of liability coverage, with more available for additional premium. Your renters policy also provides compensation to someone who is actually injured while in your rental unit. Most policies allow between $1,000 and $5,000 in coverage.
3. Additional living expenses
Where would you stay if your property was damaged by fire or storm and you had to move out temporarily? A renters policy may provide you with additional living expenses (ALE) so you can live elsewhere if your rental is damaged or destroyed by a disaster. The ALE pays for meals, hotel bills and normal expenses (laundry, utilities, etc.) you incur while the property is repaired or rebuilt. Make sure you know how much coverage you have and what the limitations are. Some insurance companies provide coverage for a specific amount of time and others have a financial cap.
Protect your personal property and your savings by contacting Donna Dunnwald at 319-233-8459 ext 111 to discuss your options for renters insurance today. Ask about discounts you may be eligible for. The benefits far outweigh the cost and you'll sleep better knowing you're covered.
---
Elliott Hartman's 6 Ways to Protect your Business from Cyber Attacks
In today's online environment, even Fortune 500 companies aren't exempt from cyber-crime, but they aren't the only target. Are you aware of your risks?
The Association of Certified Fraud Examiners (ACFE) states that companies with less than 100 employees lose approximately $155,000 every year as a result of fraud. Small businesses are often at greater risk resulting from less security across the business, such as inadequate network and computer security or lack of background checks in their hiring process. Companies and government organizations worldwide are focusing on cybersecurity as a critical priority. Here are six tips to protect your business assets and data:
1. Keep up with current trends
Employees are potentially your biggest weakness when it comes to fraud, but if informed, can act as a first line of defense. Educate yourself and your staff on current security threats and prevention measures. Frequent training and written policies for passwords and handling of company information are just a couple ways to help reinforce behaviors and stay ahead of an ever-changing risk.
2. Guard important information
Make sure personal and business accounts are separate. This is a common area of fraud for a business of any size, so check account activity every day. Don't give your card or the number to an employee or company unless you're familiar with them. Switch to online bill pay and protect your mail to prevent any sensitive information from getting into the wrong hands.
3. Put security first
Invest in a firewall, quality anti-virus and malware/spyware detection software and be vigilant about keeping them up-to-date. Back up daily to help keep your business moving forward in the event you experience a cyber-attack. Dedicate one computer for online banking transactions and try not to use it for email, social media or web-surfing if possible.
4. Good hiring practices
One of the best ways to help prevent fraud is by hiring the right people. Basic background checks are just good business practice, especially if employees will be dealing with sensitive customer information, high value merchandise or handling cash. Stay informed about which background checks you can legally pursue and how you can do some research on your own.
5. Be smart about your phone and Wi-Fi use
You're busy and on the go, but resist the urge to connect when you're away. Your devices may be set to search and connect to available networks in range. Adjust smartphone, tablet or laptop settings to avoid automatically connecting to a network that appears public, but could be monitored by a cyber predator.
6. Contact your independent insurance agent
Your agent understands the risks unique to your business and will work with you to find an insurance company that has the right coverage for you. Cyber liability insurance can help you recover from the effects of cyber-crime and minimize the impact on your bottom line.
From a risk that began with the so-called "Y2K" or Millennium bug that prompted fears of widespread computer failure, cyber coverage has changed at the rate of technology and will continue to do so. Stay informed and make sure your business is insured.
---
Elliot Hartman's Home and Business Finance Tips
Whether you're managing your personal finances or those of a small business, the New Year is a good time to review, make a few simple changes and set a plan. A 2015 survey commissioned by Fifth Third Bank revealed Americans have limited financial knowledge and stability. Of those surveyed, only 55.8% knew what a credit score measures and 60% didn't have enough savings to survive for at least six months.
Are you doing everything you can to set yourself up for financial success? Start by checking out these five tips:
1. Have a plan, set some goals
For your home — before you develop a plan, you should know where you're going. What are your goals for the short and long term? Retirement is a given, but you'll need additional plans if you want to purchase a house or car in the next year or two.
For your business — a clear business plan is key to establishing where you are and how you want to grow. It can also help make better decisions for short-term problems. Back up your plan with financial targets, budgets and forecasts.
2. Be informed, know where you are
For your home — why does a credit score matter and how can you improve yours? A credit score is the deciding factor when applying for a loan or insurance and also determines the rate you will pay. Educate yourself on ways to keep your score strong.
For your business — knowing your financial position is crucial. Stay in tune with your business; monitor its progress. Make sure you know account balance and current sales and stock levels. Run this against the targets in your business plan monthly to stay on track.
3. Be efficient, talk about it
For your home — it's important to review spending and saving habits whether you're married or single. Set aside time to review your budget, make adjustments and verify access to important documents and accounts.
For your business — an easy way to find quick savings for your business is to make sure you're running efficiently. Where can you make changes? Review your bills and discuss ideas with partners or employees.
4. Create a budget, control your stock
For your home — budgeting helps ensure you can pay bills on time, set aside money for unexpected emergencies and reach your financial goals. Be honest; when was the last time you looked at your finances and created a budget? Start today.
For your business — managing stock effectively and only buying what you need will keep working capital available when you need it. Get the right funding for your business. Look into alternative options.
5. Cash is king, start saving
For your home — do you dream of starting a business? Open an account and start setting aside money for future goals or unexpected events. Sometimes it's hard to find extra after paying the bills, but every dollar counts!
For your business — things can stall quickly without cash to cover your daily costs. Know your basic needs and make sure you don't go below them. Stay on top of bookkeeping and invoices to keep tax time manageable and money coming in the door.
---
ELLIOTT HARTMAN'S HOLIDAY DECORATION SAFETY TIPS
The holidays are a time for getting together with family and friends. Rarely do we consider how our decorations could put us at risk for injury or fire. The U.S. Consumer Product Safety Commission (CPSC) estimates that every year, more than 12,500 injuries involving holiday decorations are seen in emergency departments nationwide during November and December. Sharing these reminders can go a long way to helping your customers be safe during the holiday season.
How can you avoid injuries this holiday season? Check out these safety tips for decking the halls:
Buy fresh — when you head out to pick the perfect tree, make sure to conduct a quick three-part stress test. The needles should resist being pulled off and should not snap or break when bent, the trunk bottom should be sticky with resin and the limbs should be strong and only drop a few needles if shaken
Keep it cool — live or artificial, trees don't take well to the heat, so make sure not to position your tree next to the fireplace, heat ducts or radiators. Also remember not to place them where they may block doorways or high-traffic areas
Put them to the test — make sure your lights are in good condition and in proper working order. They should be tested and marked with a holographic UL label. A red label means lights can be used indoors and out, while green means they are for indoor-use only
Take it easy — use no more than three standard-size sets of lights per single extension cord. Make sure the extension cord is rated for the intended use
Lights out — when you turn in, your lights should too. Turn off all holiday lights when you go to bed or leave the house. The lights could short out and start a fire
Stay grounded — your power should come from a ground fault circuit interrupter (GFCI) outlet. This type of outlet will shut down if there is overcurrent. If you don't have one, a qualified electrician can add one outdoors for your future holiday needs or you can buy a portable outdoor unit from your local hardware store for less than $20
Teamwork — if you are working with lights or decorations above your normal reach, help prevent falls by making sure you use a secure ladder of the proper length and have someone help support the base
Watch that wick — keep all candles within eyesight when lit. Place them on a stable surface out of reach to animals and children and make sure to extinguish them all before you go to bed, leave the room or the house
It's easy to get caught up in the festivities. Keep your holidays happy and your home and family safe by taking a little extra time to make sure your decorations are hung with care.
Courtesy of Integrity Insurance
---
AVOIDING DEER COLLISIONS
Picture this: you're driving along a winding country road enjoying the beautiful fall foliage and all-of-a-sudden a huge buck runs in front of your vehicle. How would you react? Fall is peak time for deer-vehicle collisions thanks to deer mating season which begins in fall and runs through January. During this time deer are very active and on the move. According to the National Highway Traffic Safety Administration (NHTSA), large animal-vehicle collisions result in an average of 187 fatalities annually.
Back to the question — how would you react? Not sure? Here are some helpful tips on how to avoid a collision:
Say "no" to swerving — Never EVER swerve. Swerving is especially dangerous because it puts the driver at risk for a head-on collision with oncoming traffic, trees or even a ditch and confuses the deer as to where to go
SLOW down — Slow down if you're driving through an area with high deer populations. If you drive defensively, you'll have more time to break if you cross paths with a deer
Leader of the pack — Deer rarely travel alone so if you see one it's likely another is close behind
Put your foot on the brake — If you cross paths with a deer, brake firmly while staying in your lane and blow your horn to frighten the deer away
Green eyes — At night watch for the shine of eyes along the side of the road (their eyes usually look green)
Sun up, sun down — deer are most active at dusk and dawn
Center lane — the center lane on a multi-lane road is the "safest" place to drive because it gives deer space and drivers additional time to react
Faulty-products — There are many products on the market that claim to shield off deer (like whistles and repellent), unfortunately these products are not proven to work
Remember deer collisions can happen to the best of drivers. If you strike a deer never touch the animal. Pull over to the side of the road as soon as you safety can, call police immediately and report the damage to your insurance agent as soon as possible.
---
ELLIOTT HARTMAN FIRE SAFETY TIPS
October is Fire Prevention Month. It's a good time to pause and educate yourself on fire safety. According to the Red Cross, each year more than 2,500 people die and 12,600 are injured in house fires in the United States, with direct property loss estimated at $7.3 billion annually. House fires are preventable so take action to keep you and loved ones safe by following these tips.
Smoke Detectors — get in the habit of checking the alarm on smoke detectors monthly and replacing batteries twice a year. Smoke detectors should be installed in every bedroom and on all levels
Fire Escape Plan — it's important to create and practice a fire escape plan. Explore alternate escape routes in case the fire is blocking the main exit. If you have small children, National Fire Prevention Agency (NFPA) has an escape planning grid http://www.nfpa.org/safety-information/for-consumers/escape-planning/basic-fire-escape-planning which may help them better understand what they should do and where they should go
Cooking — when using a stovetop, always stay in the kitchen and if you have to leave (even for a brief moment) turn it off. Always stay in your house when you're using the oven, checking it regularly. It's also important to keep items that are flammable such as potholders and towels away from the stove
Space Heaters — the number of residential fires typically peeks December through February, mostly due to the increase in usage of space heaters. Always read and follow the directions and keep it at least three feet from anything flammable. Never place a space heater near a bed or in a spot where a child or pet could easily knock it over

Fire Extinguishers — a fire extinguisher is a good tool when a fire is contained in a small area and used after the fire department has been called. The NFPA says to remember PASS when using an extinguisher.
Pull the pin
Aim low
Squeeze the lever slowly and evenly
Sweep the nozzle from side to side
Did you know there is a shelf-life on fire extinguishers? Check to make sure yours isn't expired by looking at the date on the gauge.
Teaching Fire Safety — teach kids the facts so they know how to protect themselves.
Cover mouth and nose with clothing to make it easier to breath while getting out of the house
Crawl and stay low to the ground as smoke rises, making it more difficult to breathe
Never touch a doorknob as it could be extremely hot; instead touch the door — if it's hot do not open as it means there are flames on the other side
Never stop to gather personal belongings
Stop, drop and roll to extinguish a fire on clothing
Call 9-1-1 in case of an emergency
Being prepared is the best way to protect you and your loved ones during a fire. Share this article with family and friends so they too can help prevent fires and stay safe.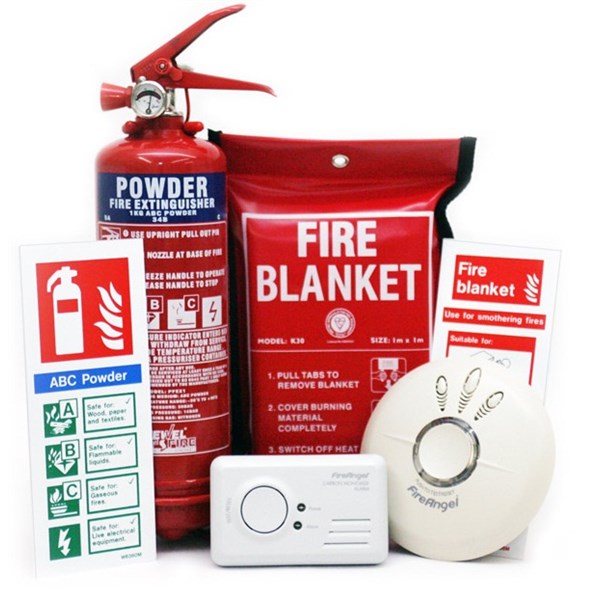 ---
ELLIOT HARTMAN'S BACK-TO-SCHOOL DRIVING TIPS
Millions of students are headed back to school this fall. It's a good time to educate yourself and drivers alike on the rules of the road around school busses, in school zones, dangers of distracted driving and how to keep pedestrians safe.
School Bus
According to the National Safety Council (NSC) some 25 million students' nationwide travel to and from school on a bus. The NSC reports that school buses are considered the safest mode of transportation because of their size and construction, causing only one percent of all student fatalities during school travel times. Even though this statistic is low it's still one percent too high.
Keep at least 10 feet of space between your car and the school bus
Never pass a school bus that is stopped; most will flash a stop sign on their left side as a reminder when stopped but don't assume all busses have that feature
Drive with caution if you see yellow hazard warning lights flashing on a moving bus
Watch for children gathering near a school bus — children are notorious for darting toward a school bus without looking for traffic
School Zones
A school zone is any area near a school or crosswalk leading to a school. School zones typically have speed limits between 15 and 25 mph and fines for speeding in these areas usually double.
Slow down and obey all traffic laws and speed zones
Be on the lookout for school crossing guards and follow their signals
Never pass a vehicle, change lanes or make U-turns in a school zone
Unless licensed to do so, never use handicap or emergency vehicle lanes to drop off or pick up children in a school zone
Distracted Driving
According to a study by Safe Kids Worldwide, one in six drivers in a school zone was distracted by cell phones, music, engaging in conversation, smoking, eating, grooming or reaching for something.
Avoid eating in the car
If you need to make a call, pull off to the side of the road
Limit noise and activity in the car
Finish getting dressed and personal grooming before you leave the house
If your child or pet needs attention, pull off to the side of the road
Pedestrian Safety
According to Safe Routes to School, roughly 13 percent of children ages 5 to 14 years old walk to school. Children are unpredictable and often difficult to see; always use caution and look out for them near schools and playgrounds
Pedestrians typically have the right-of-way at all intersections
Don't stop with a portion of your vehicle over the cross walk asthismay force the pedestrian to go around your vehicle putting themselves at risk of being struck by another vehicle
Never honk your horn or rev your engine to rush or scare a pedestrian
Do you take any other precautions? If so, please share with us!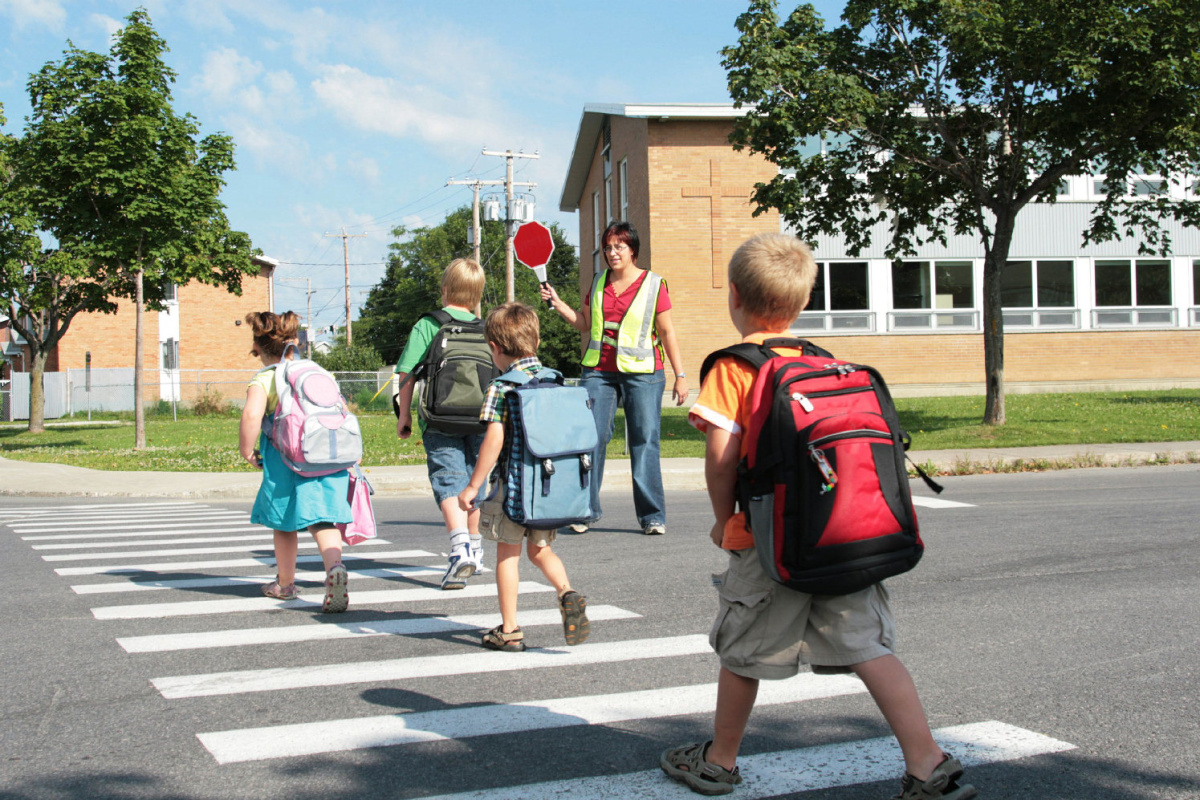 ELLIOTT HARTMAN SOCIAL MEDIA + VACATION SAFETY
It's summer vacation! Whether you're packing up the car and driving up north or going on a dream European vacation, it's important to know your Tweet, Instagram or Facebook post could potentially be bait for a criminal looking for their next target. We live in a digital world and according to the Electronics Security Association, it's estimated that 75 percent of burglars are using social media to find targets. You may recall in 2013 the role social media played when 400 teens crashed ex-NFL player Brian Halloway's house after word got out on Twitter that his place was vacant for the weekend causing nearly $20,000 in property damages (not including stolen items).
Here are some social media safety tips to ensure protection of your property and belongings while you're on vacation.
1. Keep your lips sealed — it's fun to share the news that you're heading to Disney World, but stay quiet as criminals often search keywords; according to a study by Electronics Security Association, burglars are likely to steel higher valued items if they know no one will be home for a few hours
2. #Latergram — keep your vacation photos off social media until after you are back home and use the hashtag #latergram to show it was taken earlier. If you can't wait to share photos upload them on Google Photos and only share it with those close in your life
3. Hidden data — did you know that when you post a photo on social media it may include hidden data (called EXIF) which includes where and when the photo was taken? Facebook and Instagram remove this information automatically but other social media platforms and some phones like the iPhone do not. It's quite easy to remove this data, just follow these simple steps.
4. P