Renters Insurance in Waterloo, IA and Surrounding Areas
Belongings Hold Memories. Make Sure They're Safe.
If you rent an apartment, house, condo, or even a dorm room, you may not think you need insurance. But in the event that fire, theft, or vandalism damages your property, it's unlikely that your landlord will pay to replace your belongings.

At Elliott-Hartman Agency, we know that you've most likely invested a lot of time and money in your personal property, and it's up to you to take care of it. Having a Renters Insurance, or Tenants Insurance, policy can pay for the cost of replacing your belongings if they are damaged due to a covered accident, or if they're stolen.

Depending on your policy, your insurance will pay to replace items using one of two methods: Actual Cash Value (ACV) or Replacement Cost. With ACV coverage, your belongings are insured only for the amount in which they are currently worth, while Replacement Cost will pay for the expense of replacing the items with brand new ones.

Additional Insurance Options
Also included in your Renters Insurance is Liability Coverage to safeguard yourself from injury claims that occur in your home. If someone gets hurt on your property, your insurance can pay the related medical payments and expenses, and provide for the cost of legal support if you are sued.

In the event that a fire or other damage makes your residence uninhabitable and places you in a "loss of use" situation, your Renters Insurance may temporarily reimburse you for the cost of another residence in which to live.

Representatives from Elliott-Hartman Agency are committed to working with you to design a policy that ensures you get the options you want at a price you can afford.
Our Location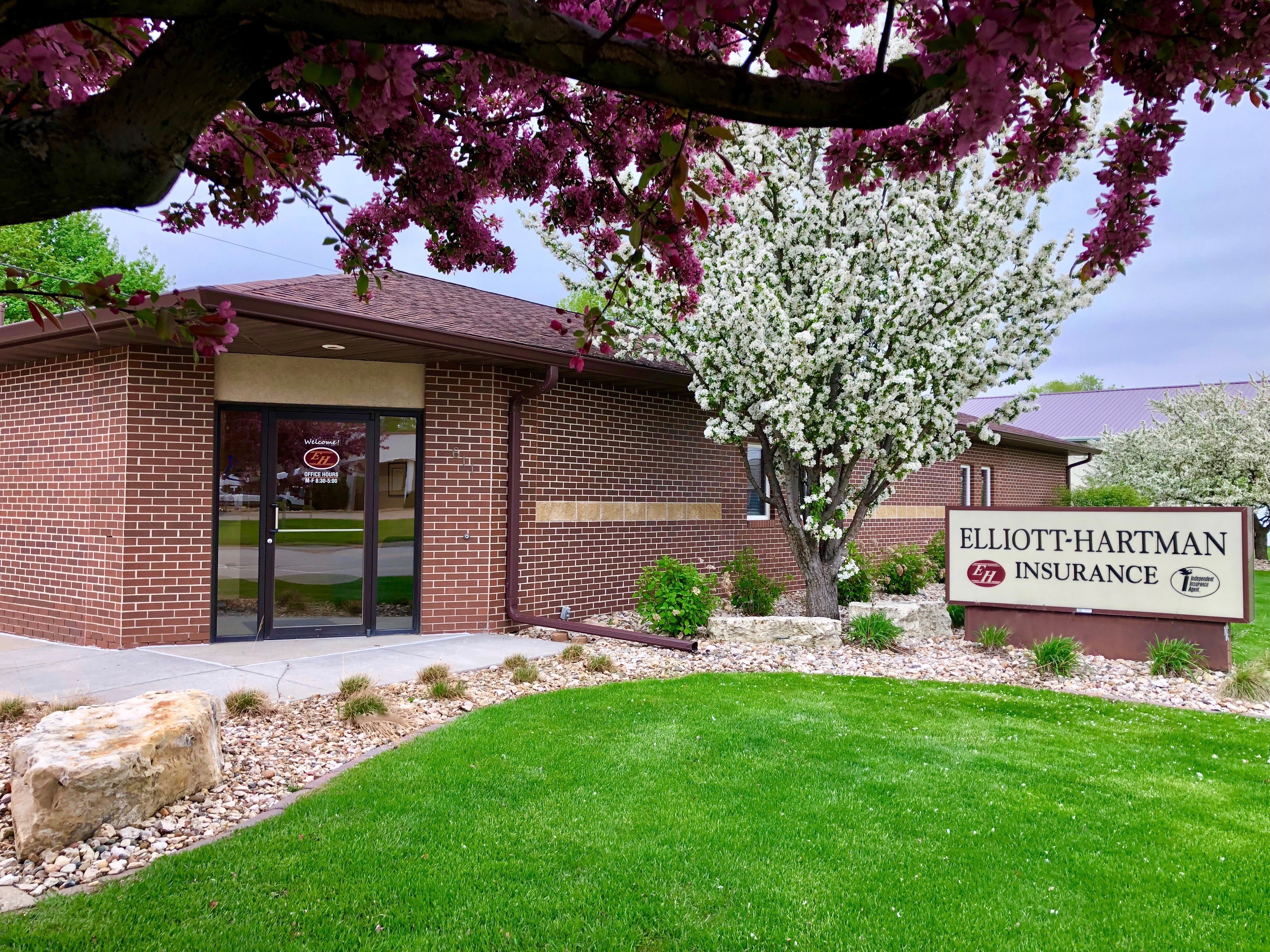 Elliott-Hartman Agency
611 Ansborough Ave
Waterloo, IA 50701
Main office:
319-233-8459
Toll free:
800-765-2949
Fax:
319-232-0645
Testimonials
Working with Elliott-Hartman to place my business insurance was very easy and I found their staff to be very knowledgeable.
Donna was great to work with for my homeowners insurance.
I felt better working with Elliott-Hartman to place my truck insurance knowing that they have been specializing in trucking for over 25 years. Bob's knowledge about the most recent CSA rules has been very helpful.
The agents at Elliott-Hartman are very easy to work with - you won't be disappointed.